Club Corkscrews
Pick up a Club orkscrew at the next meeting. The instrument is double-hinged with a serrated foil cutter and personalized with Sacramento Home Winemakers. Have a couple laying around your winery. $8.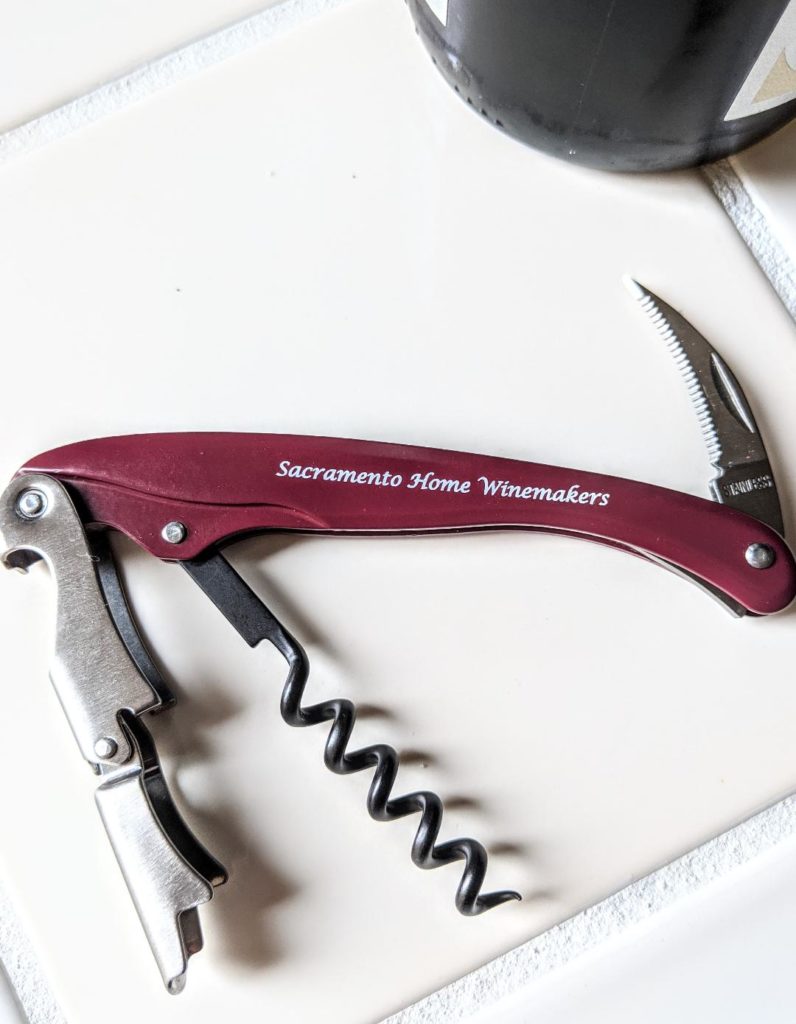 Name Badges
Get your personalized name badge so you remember who you are at meetings and Club activities. See this order form for the details: Name Badge Order Form V1
2022 SHW Crush T-Shirts (coming soon..)
Order a couple for you and don't forget about your crush crew.
Bottle Award Stickers
Did you win an award at the SHW June Jubilee? Would you like one of these stickers on bottles you give to friends and family? You can purchase these stickers at the monthly meeting of the SHW at Turn Verein.