Results from the 2021 Jubilee wine competition are in!
The SHW-exclusive wine competition was held on Saturday, October 9 where five panels of 3 judges each sniffed, swirled and tasted 128 wines. Results from the judging were revealed the next day at the Jubilee Picnic-Awards Party.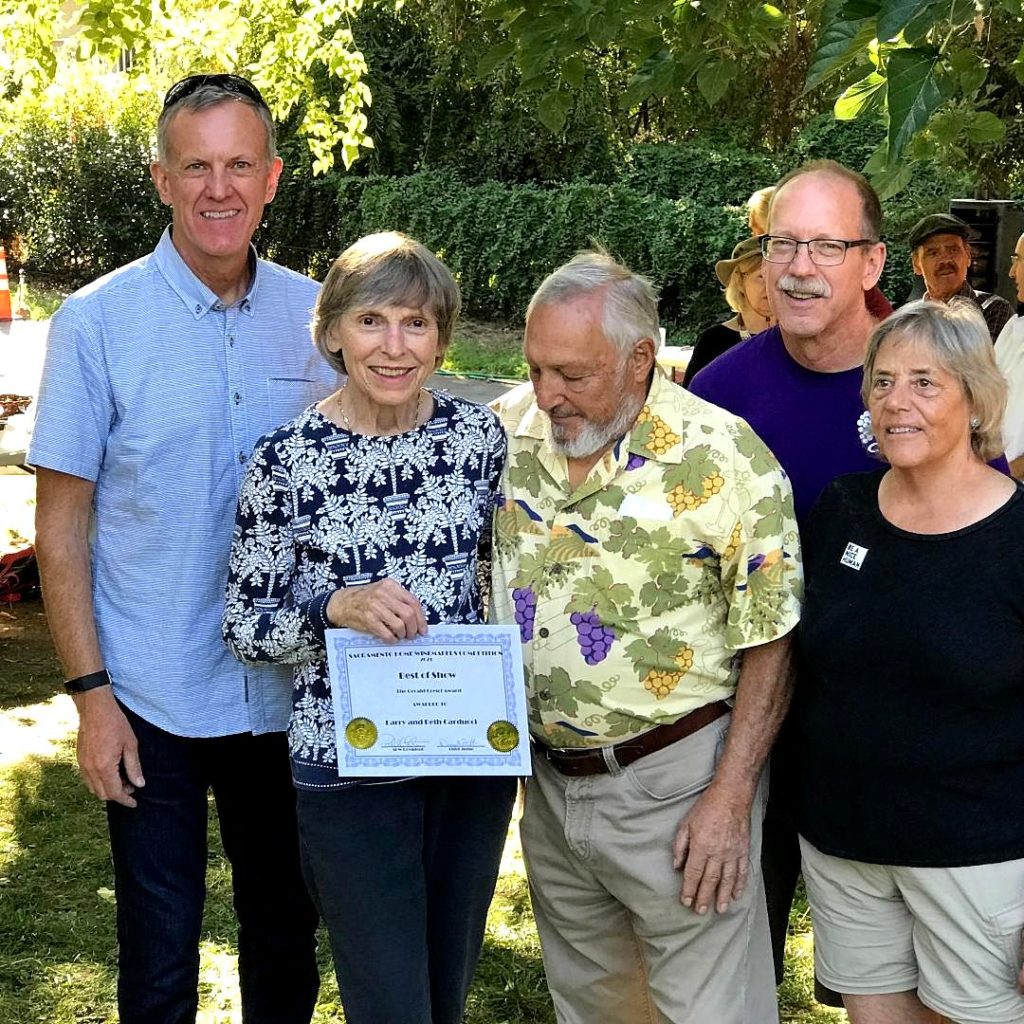 The Best of Show honor was earned by Beth and Larry Carducci for their 2019 Carmine (85% carmine, 8.5% grenache, and 6.5% touriga). All three grape varieties were harvested from the Carducci's Auburn vineyard when seven years ago, Larry used local cuttings to propagate and self-root the vines. The winning wine also received a double-gold, Best of Class – Miscellaneous Red, and Best of Division – Red.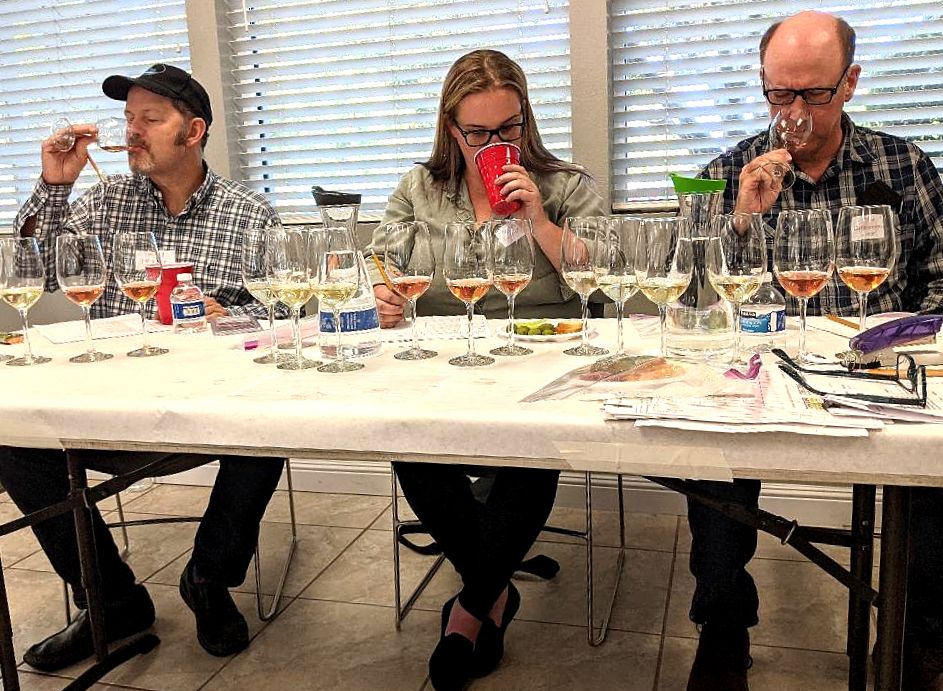 Results from the 2021 SHW Jubilee wine competition can be found below. Congratulations to all entrants!
If you didn't pick up your judging sheets at the Jubilee party, they'll be at the October 20 SHW meeting. Extra ribbons may be ordered at wine makers' expense; please contact Gin Yang at ginyangstaehlin@yahoo.com by October 17. Certificates are presented for Best of Class honors; no ribbons.
Events like the Jubilee happen with lots of hard work and a dusting of magic! Appreciation is extended to the judging, hospitality, cellar, and data teams who ensured the wine competition ran smoothly – guided by Competition Coordinator and Head Clerk Mike Menard, Chief Judge Donna Bettencourt, Hospitality Goddess Vickie Rosalli, Cellar Pit Masters Joe Morgan and Joe McGillivray, and Data gurus Bill Staehlin and Robert Wharton.
Many thanks to the volunteers for Sunday's picnic – awards ceremony: logistics and coordination crews; Judy Pinegar for again hosting this important and fun Club event; Chef Don Vinson for his deliciously tender smoked lamb and beef entrees (we're still talking about the meat!); and all who brought potluck dishes, tasted the wines, and share their wine making passion.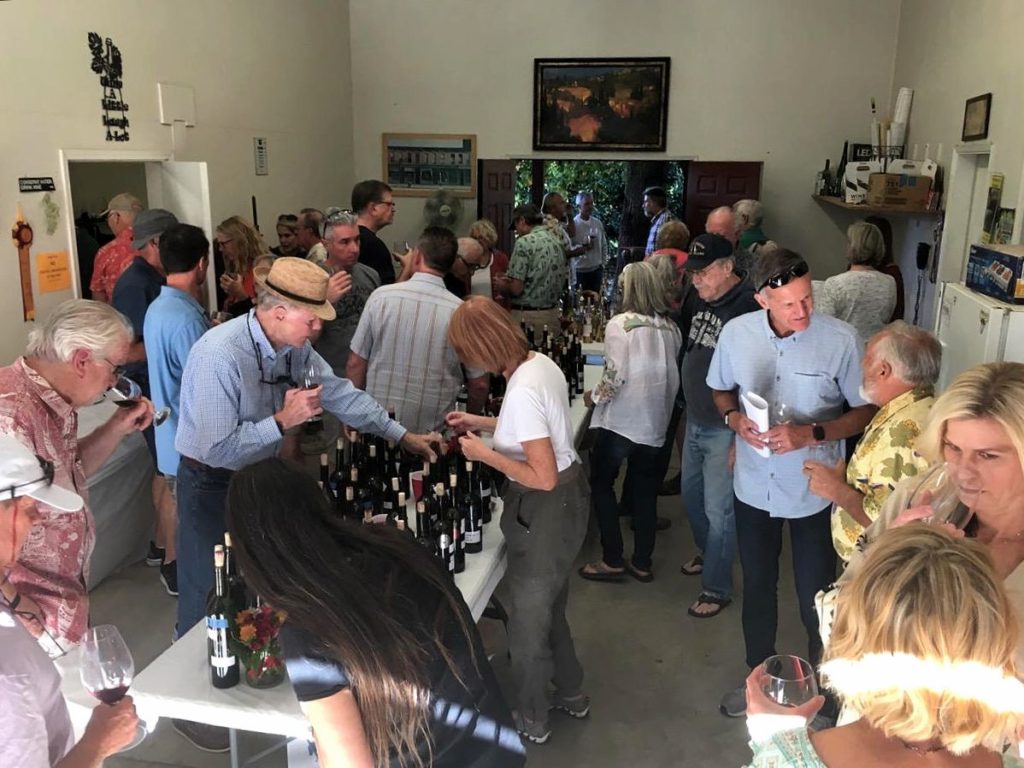 More event photos can be found on Sacramento Home Winemakers facebook page.