TASTE is UC Davis' annual fundraising event benefitting the UC Davis Student Farm. This year's event is on Saturday, October 14 outdoors at the Robert Mondavi Institute's quad, where attendees can sample wine, beer, and food while enjoying music. Sacramento Home Winemakers is again invited to pour Club members' wines in the event amongst commercial wineries, breweries, eateries and UC Davis' own agricultural products.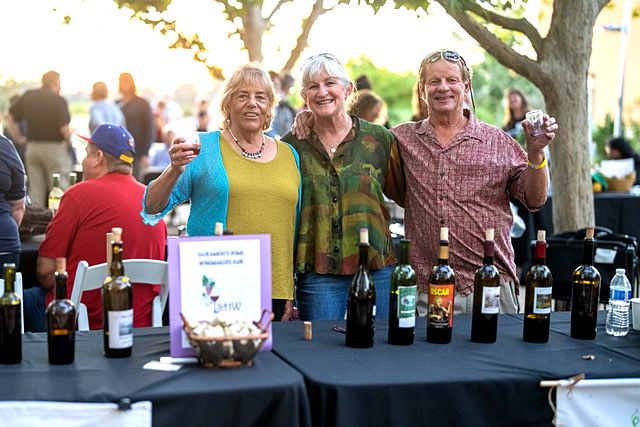 Please consider donating a couple bottles of your award-winning wines to represent the quality and uniqueness in home wines. We will be collecting your donations at the September 20 SHW meeting. Remember to identify your wine (varietal; blend), vintage, and owner / winemaker on the bottle. Don't have a wine label? No worries! Silver or gold permanent markers work just fine!
SHW's September 20 meeting is the evaluation of members' fruit, desserts, sparkling, fortified, port-style, cider, anything-cello, and vegetable wines. Bob Joakimson is the evening's evaluator. Details on this meeting will soon be landing in your email in-box.
Questions on donating wines for TASTE? Contact Gin Yang at 916 217-0294 or ginyangstaehlin@yahoo.com.